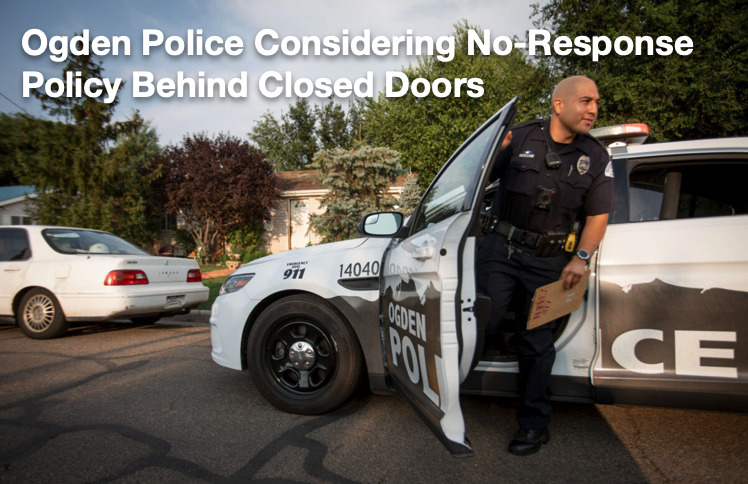 We have learned that Ogden Police Department is seriously contemplating changing its alarm policy to no-response. This would mean that a burglar alarm would need to be verified in order for the polices to respond.
Right now thousands of homeowners and businesses rely on the response from Ogden Police to help protect their homes, families, and livelihood. If Ogden changes its policy that means that they will not respond if there is a burglar alarm unless it is verified by someone on-premise. Typically that means that the costs to have a private security guard will be forcibly passed on to all homeowners and business owners.
We recommend that all residents and business owners in Ogden contact the City Council members and Captain Scott from Ogden City Police to let them know that you oppose this change and that you are paying taxes for the police to respond.
Other police departments (very few nationally) like Salt Lake City adopted this policy years ago and it did not have a positive outcome.
The Utah Alarm Association has reached out to Captain Scott and pleaded with him to review the model ordinance and consider other options.
The ideal policy would require residents of Ogden to register for a no-cost alarm permit so the city can start keeping track of how many false alarms they have. This way they can measure, set goals, and work with the Utah Alarm Association to improve the false alarm rate. More than likely that would mean that fines would be issued if alarm users have too many (3-4 usually) false alarms in a year period.
One example of a city that does a good job implementing this is Sandy City. Duff Astin, the Sandy City Police Alarm Coordinator, has worked with the Utah Alarm Association monthly for years and has reduced their false alarm rate drastically. Currently, the average homeowner in Sandy that has a monitored alarm system, has a false alarm once every 12 years! Ogden could have a low false alarm rate like this if they decided to work with the alarm industry.